Introducing:
The Rude Boy!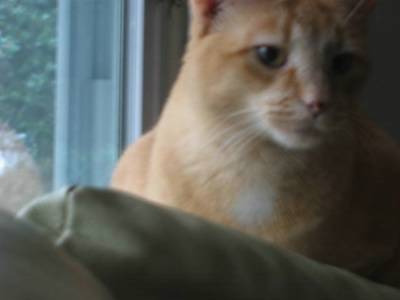 Ru-dee! Ru-dee!

We got a new cat, inherited from our neighbor-across-the-way, who is moving in with her allergic boyfriend.
Aside-- I would never ever give up a cat for any kind of significant other. Not Vin Diesel, not Ryan Gosling or even
Shane
, from the
L Word
.
Princess Furry Face
would like to make it very very well known that she is not so hot on this new addition. She feels the house was just fine without him, and all this crap about "friends" and "exercise" and "fat ass" is just straight up bull shizz.
Poor Rudy, he's all "meow meow, friends?" and Kobi responds,
"Hisssss, GET OUTTA MY FACE MOTHERFUCKER! spit spit"
Aw, just like mom.